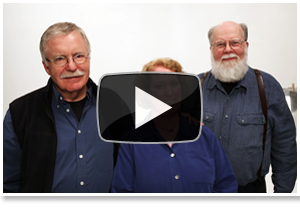 What is Citizen-Centered Leadership (CCLD)? Find out how CCLD relates to person-centered planning, citizenship, and disability inclusion.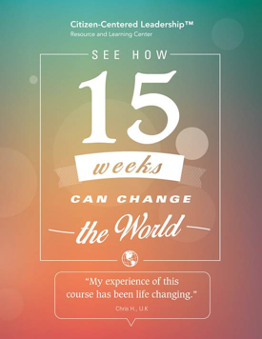 The 15-week Citizen-Centered Leadership Community of Practice online course offers an in-depth exploration. A free intro course is also available.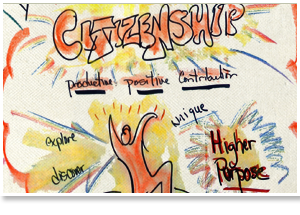 Led by Carol Blessing at Cornell University, Citizen-Centered Leadership Community of Practice includes eight thought-provoking interviews with contributors to the field.
Welcome to the Citizen-Centered Leadership™ Learning and Resource Center!
Topics in Citizen-Centered Leadership (CCLD) Community of Practice include citizenship, disability history, person-centered planning, abundant communities, and employment, as well as creating a plan that works. These topics are examined through facilitated webinars and discussions, self-paced study, and real-world experience, plus an extensive and exclusive resource library.
The course's online community of practice is designed to co-create and hold a brave space. In this space, you can be challenged to return to the true roots of person-centered planning and practice. You will also listen to voices of experience and move from head theory to heart practice. And you'll share in the quest for equity and social justice on behalf of and alongside people with disabilities.
What is person-centered planning? Person-centered planning is when people join in intentional efforts to support, expand, and deepen the contribution of a person with a disability to community life. It embraces and celebrates diversity and shared humanity.
You can find course requirements and review the syllabus.
Sign up for the next 15-week session or take the free independent-study intro series now.
Facilitator: Carol Blessing
January 10, 2023: Course begins
April 18, 2023: Course ends
Weekly classes: Tuesdays, 3–4:30 PM
US Eastern Time
Facilitator: Carol Blessing
September 5, 2023: Course begins
December 12, 2023: Course ends
Weekly classes: Tuesdays, 3–4:30 PM
US Eastern Time